Prevention is better than Problems
5 Areas to Winterize Your Home
When the weather starts to crisp up and the leaves begin to fall, that's your sign that it's time to winterize.
1. Exterior water hose connections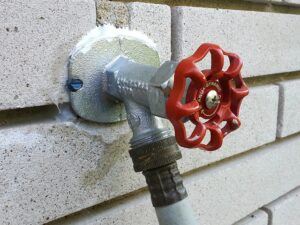 Because they're outside and most likely not sheltered from the cold temperatures and wind, even the littlest amount of remaining water in the line or condensation due to humidity can freeze and cause damage.

So disconnect every hose! It may be hard to loosen these by hand so you might grab a wrench or a pair of pliers to help.
2. Have your HVAC (Heating unit) serviced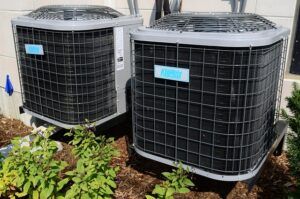 Call a local heating and cooling company to come out and look things over. They will inspect and clean your unit, recommend changing your filter, and possibly catch any needed repairs before it becomes an emergency. An added benefit is a cleaned unit will run more energy efficiently to keep your bills lower.
3. Take a walk around the house outside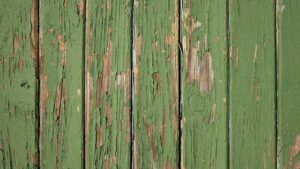 This simple but effective advice will certainly reap untold benefits. No matter how long you've lived in a home, you'll more than likely find quite a few places that need a little care.
Sand and paint any peeling paint areas of your home. This will ensure a longer life of your exterior by not allowing moisture from the elements to soak into the wood and begin to soften it and rot.
CLEAR silicone caulking in a locked and the loaded gun is your friend and the easiest option that will work with any color or type of material for this next step. Look for gaps under the siding ridges, around spigots, around window frames, where steps meet the house or concrete base, where brick masonry connects to the home, and where the house connects to the foundation. Apply it where needed!
Inspect all windows for any cracks in the glass and/or if there is any rotted wood in the frame around the window. Also if your home has any wood siding, inspect that as well for wood rot.
For all exterior doors (Front, back, and sides) inspect the bottom of each one for gaps and daylight, remove if needed, and/or install new weather stripping. Yep, it's worth it… your feet and ankles will appreciate it most!
4. Now it's time to look up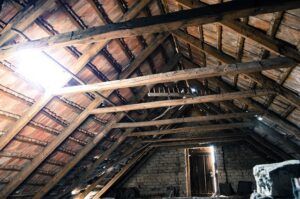 Often what is out of sight is out of mind. Open the hatch to the attic or crawlspace and take a look at the amount of insulation that is there. Each attic is different and there are a few different types of insulation. So I suggest taking a picture and consulting a professional to see if it's adequate or insufficient.
Also if you can safely, get up on the roof and take a careful walk around checking shingles for deterioration and check the metal flashing for gaps that water could get in.
5. Check smoke detectors & carbon monoxide detectors
With cold weather, you'll be using your furnace and that means the possibility of a cracked heat exchanger that could emit carbon monoxide. It's odorless and colorless and can render a person unresponsive in a short amount of time.
So make this a priority on your winterizing list. Replace all the batteries in your detectors if you want to be assured through the cold season.
Winter is a dry season and most homes don't have enough humidity in the air, which causes static electricity. I highly recommend getting a thermometer that also indicates the level of humidity. If it shows low, invest in and run a humidifier through to the Spring! Humidity, when adequate will make lower thermostat temps more comfortable and save on energy costs.