Before your home goes live on the market, you'll decide on one of the two options when it comes to how your showing requests will be responded to:
Automatically confirmed (Go Show) – Typically you'll choose this option if your property is vacant and ready to be shown without needing any notice.  You as a seller won't be bothered with having to confirm every request.
Seller control (By Appt) – Each time there's a showing request you'll get a text and/or email notification that you'll be able to choose how to respond.  Those options are discussed later in this article.
Listing agent control (By Appt) – Your property is ready to show without notice with this option, but you'd rather have your Listing agent get and confirm any showing requests.  And/or you'd like to have them accompany any buyer agent and their buyers during a showing.
If Automatically confirmed (Go Show) -
As your Listing Agent, I will typically manage these requests behind the scenes so to speak, without bothering you about each one.  Giving you updates along the way depending on how much showing traffic is scheduled.
You can elect to receive these notifications if you chose.  It will look like this: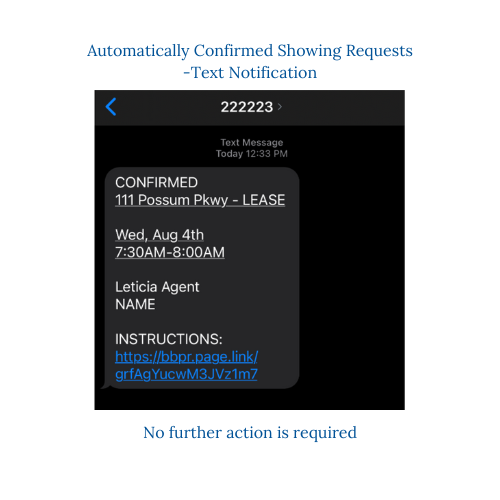 Seller control - What to do when you get a request
Your phone DINGS!  Notifying you of a new text message or email notification.  This is great news, exactly what every seller hopes for when they get the news that their listing has just gone live on the Market (MLS).
To be able to respond with confidence it's a great idea to be familiar with what you'll see after you press on the link in the text message.  This post is designed to help you do just that by showing you screenshots.  And letting you know the 3 options you'll have: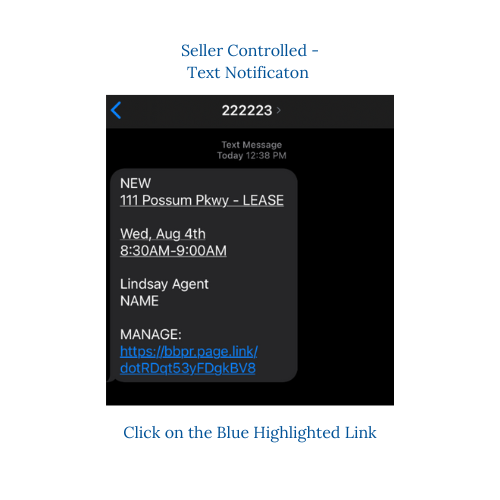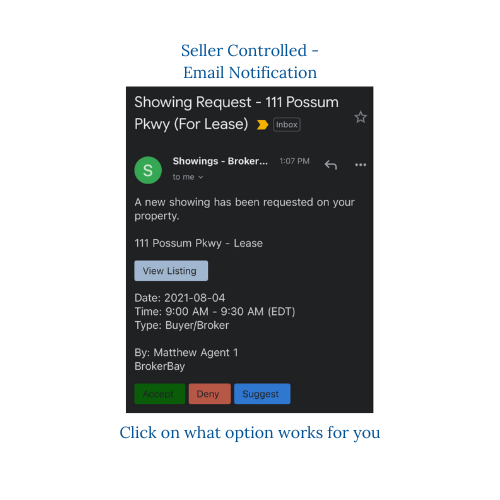 Accepting or declining a showing request are pretty straightforward response options.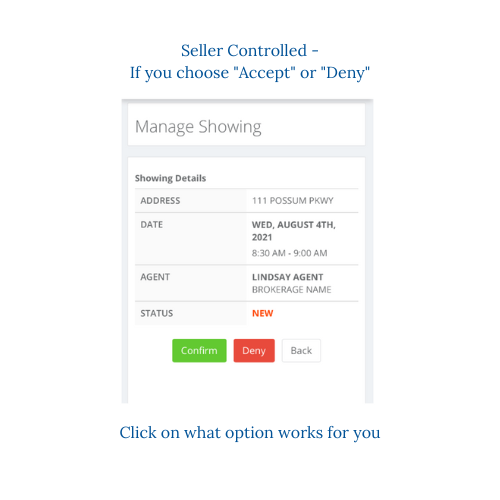 Tapping the Suggest Button- Gives you the option to select a more convenient time for you.  When you choose this option a calendar will pop up for you to pick a day of the month.  Then a list of times will drop down.  Click on the one that works for you!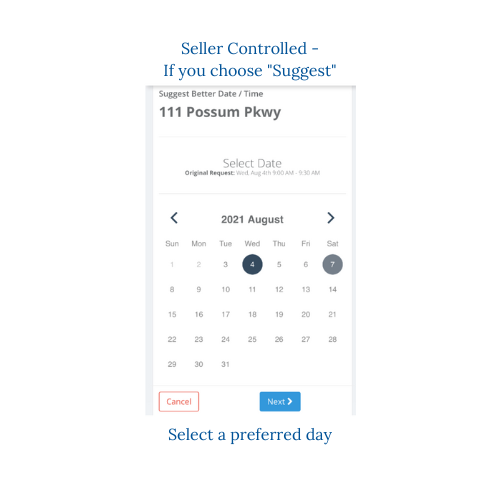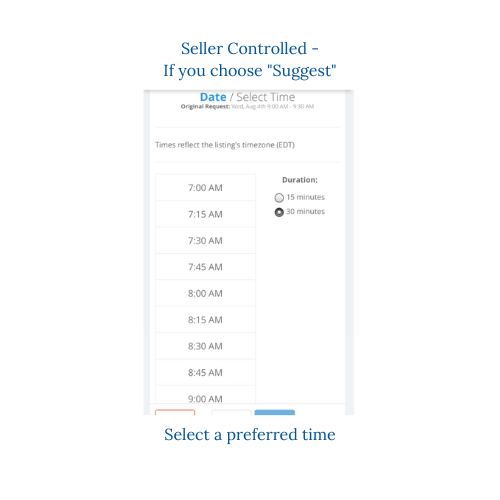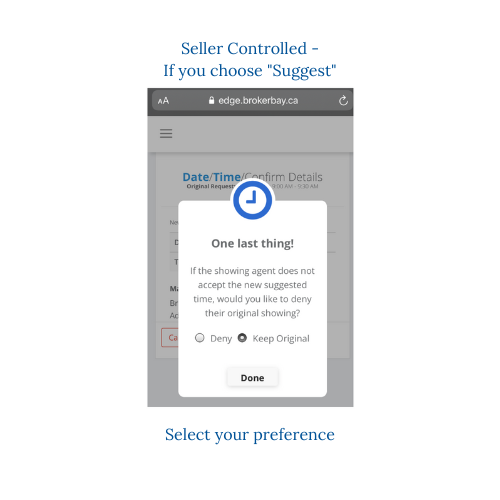 I'll be there to help advise you which option will work best for your situation based on your preferences.
If you have any issues or questions at any time during this process please call me immediately.